Searles Castle Wedding
If you're searching for a setting with an elegance and style all its own, consider a Searles Castle Wedding. Imagine your wedding here at our authentic English Tudor castle nestled in the New Hampshire woods, high atop a 175-acre estate. You will begin your day with Bridal preparations in our Master Bedroom Bridal suite followed by a spectacular Courtyard Ceremony. Guest will enjoy a cocktail hour with passed Hors-d'oeuvres inside the castle and in the courtyard. The festivities will continue with a Reception in our climate controlled Palladium-style Euro tent.  Searles Castle at Windham offers that truly unique setting, and we're conveniently located 30 miles north of Boston, less than five minutes from Rte. I-93.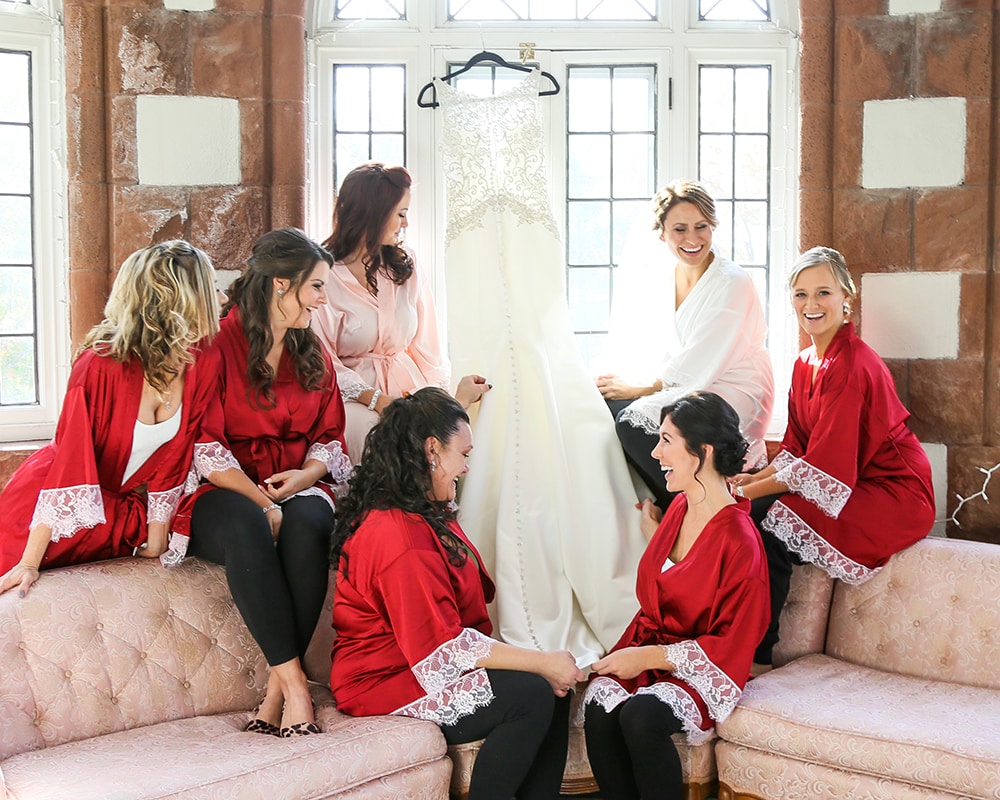 The Bridal Suite
The bridal suite at Searles Castle, formerly the master bedroom, consists of a dressing room, parlor, private bathroom and sun porch. With views of the estate, that provide a sneak peek at all your arriving guests without them seeing you. Relax in luxury as preparations for the big event unfold.  
The groom's room with its bathroom provides an excellent location for the groom and his entourage to get ready before they mingle with the guests.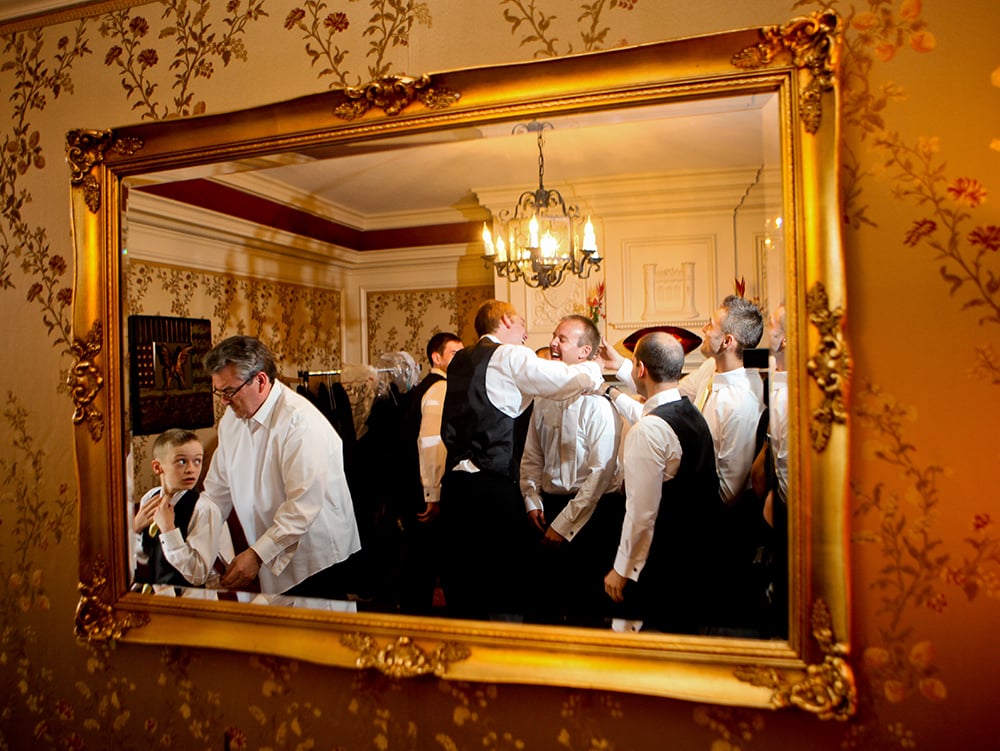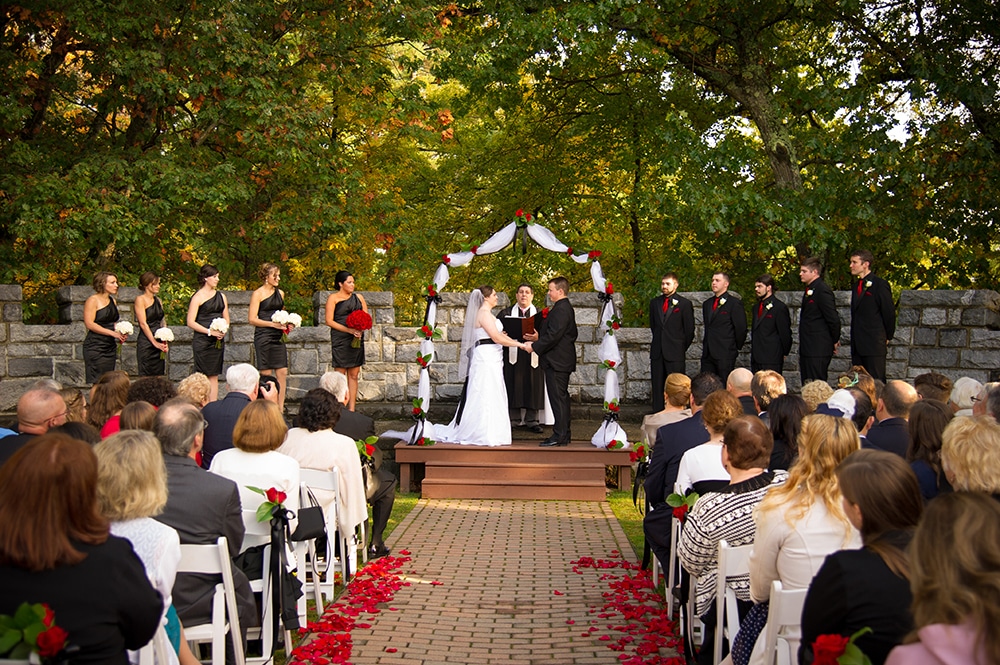 The Ceremony
Your Ceremony takes place on the crescent-shaped walkway at the entrance of the courtyard surrounded by a crenelated wall. Propane umbrella heaters allow outdoor ceremonies from April through November Indoor ceremony options are also available for inclement weather or for off-season weddings.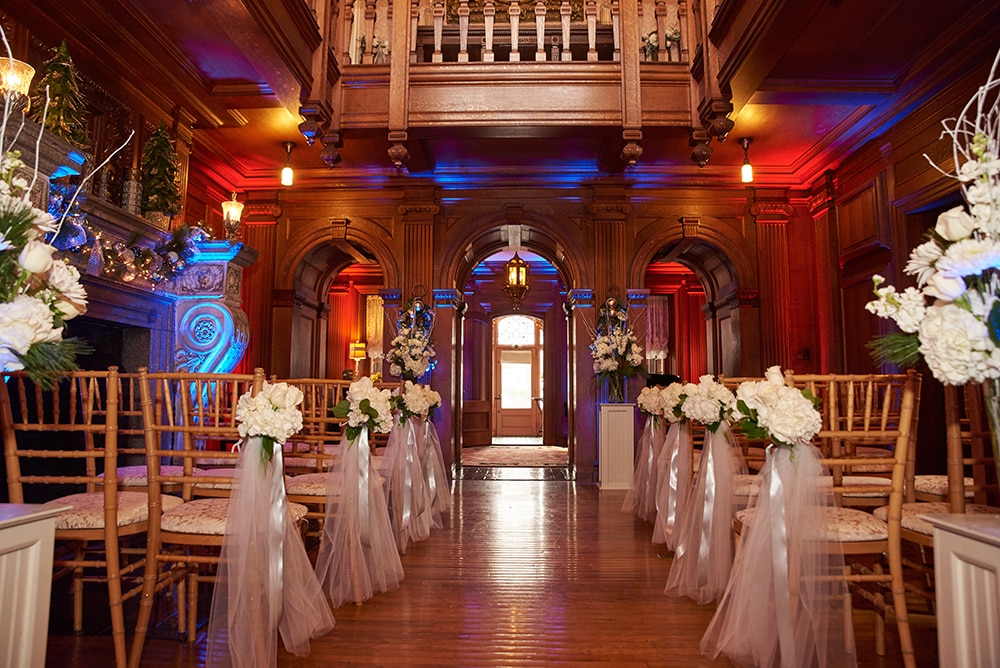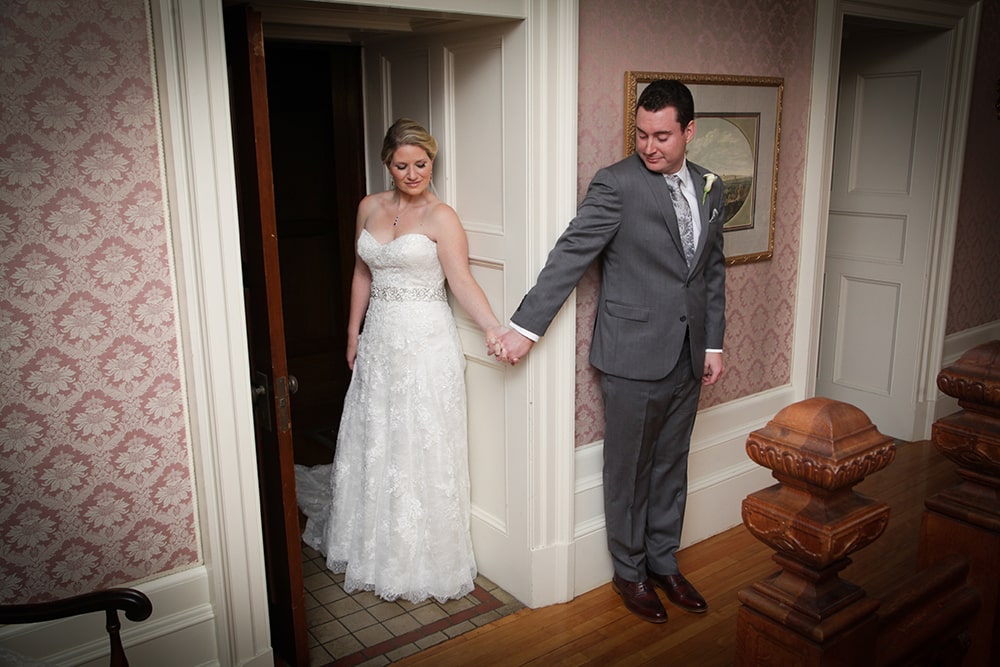 Cocktail Hour
The cocktail hour takes place inside the castle and in the courtyard. With a full bar, hors-d'oeuvres stations and grand piano, your guests can wander through the first floor of the castle in a setting like no other.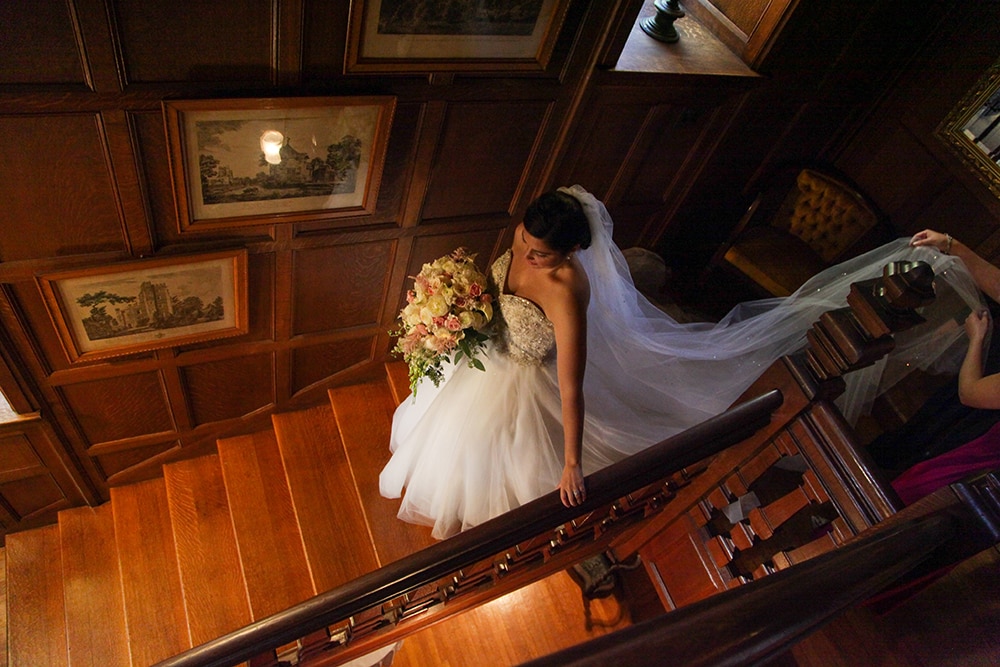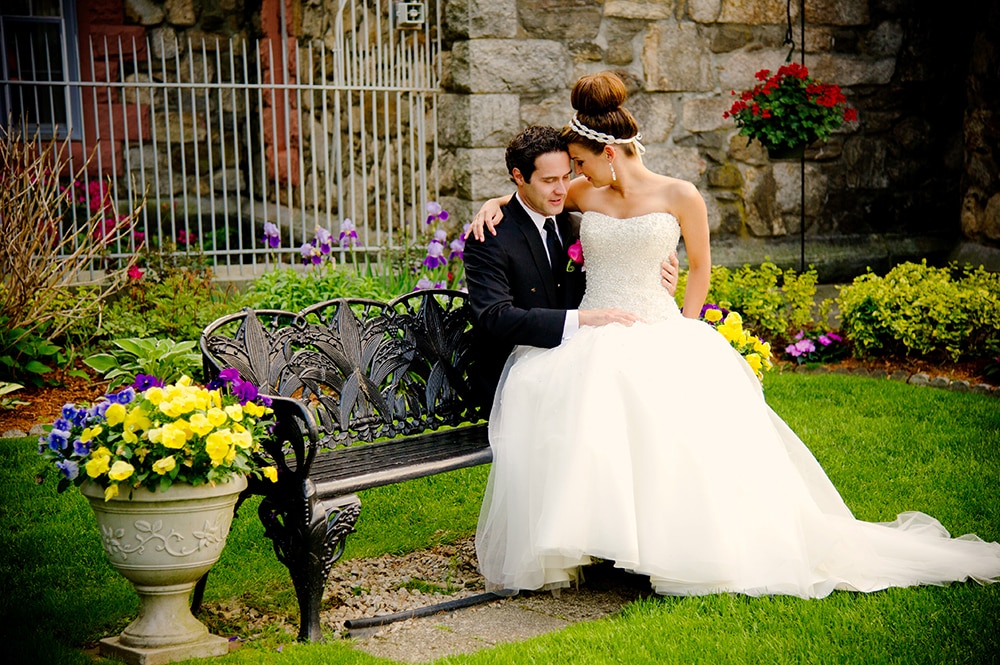 The Reception
The festivities continue under our beautifully decorated Palladium-style EuroTent with double glass French doors, chandeliers and Chiavari chairs. The tent is both heated and cooled and It has a full bath and oversized dance floor with staging for your entertainer.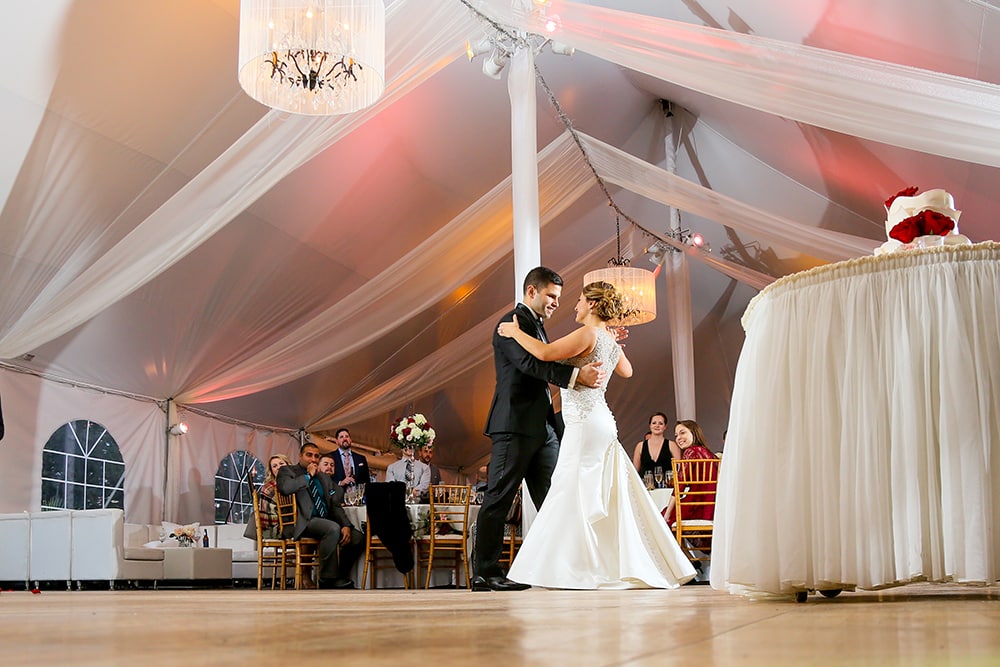 <iframe src="https://player.vimeo.com/video/21629078" width="640" height="360" frameborder="0" allowfullscreen></iframe>
Testimonial
Searles Castle for my daughter's wedding was, in a word, perfect!  The castle courtyard was magical for my daughter's fairytale wedding. Shaun and Scott went out of their way, with their terrific servers, to meet our every need. They even went out during the ceremony to buy Dr. Pepper for my brother in law! Everyone at the wedding raved about the venue. I am looking for an excuse to go back. Thank you, Shaun and Scott, for absolutely everything!